You've used Print-Bingo.com software to throw your own Bingo bashes – now dress the part!  Print-Bingo.com's Custom Bingo Ware online store carries t-shirts, mugs and even dog tees.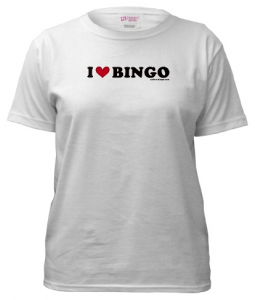 This "I Heart Bingo" t-shirt is classic.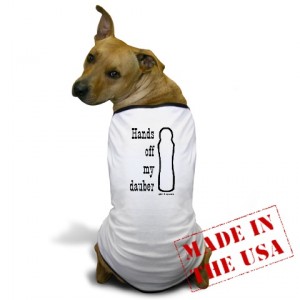 This "Hands off my dauber" dog tee proves that Bingo players have a great sense of humor.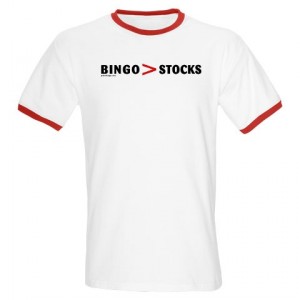 This "Bingo > Stocks" t-shirt shows off your timely, cerebral humor.  Who would argue that playing Bingo is the better investment bet these days?
More designs are posted on the online store and more will be coming!  Visit often!