Adrienne told me about this Fox Trot comic from 2008-02-10. Apparently, it reminds her of a couple websites that Perceptus runs. And I agree!
1. We don't have a Valentine printing program, but we do have a Bingo Card Generator
2. Naque for Unique Names, our little site for getting random words and creating unique names.
If you want to create random Valentine greetings using random words, you can try our random word picker.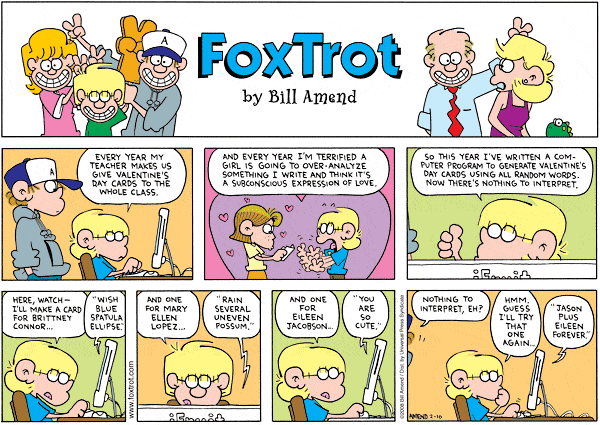 Source:
http://news.yahoo.com/comics/uclickcomics/20080210/cx_ft_uc/ft20080210